Hello Awesome WON!
If you missed last week's life update, you can find that here. And as a reminder, this weekly nugget is part of my WON YEAR project to hopefully drop a love and wisdom bomb on you WON-ce a week for a year. I can't even think about doing this for a year right now or I get overwhelmed, so back to just this week! 🙂
When you are talented – Yes, YOU!
When you are smart – Hello Brainiac!
And should we add good looking too? Love what you are wearing today!
Then you often know what you want and you know when you want it done. You want it done now! DONE YESTERDAY! Is it done yet? This task, this conversation, this approval, this PANDEMIC!!! I want it done now!
So you work fast. So you try to build momentum. So you look for ways to make efficiencies. You don't want to waste time – yours or anybody's. Your mantra is "Don't waste my time!" or you're quick to judge, "This is a waste of my time!" without really knowing if it's true or not. And if you're like me, you might even start getting frustrated and trying even harder to make it go faster which leads to what I call "the suck spiral of speed"! My results suck, my attitude sucks and I begin to think that I suck all in record time… not good!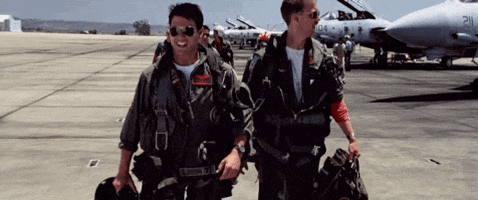 The problem is that in hurrying and our never ending 'Need for Speed' and convenience, we often end up causing delays worse than if we'd taken it slow – or at least at a more controlled pace. One of my favorite project management sayings is that no matter how bad you want a baby, you can't put 9 women in a room and have a baby in a month! It just doesn't work! There are too many places in life that we try to 'fix' by throwing more time, money or resources (sometimes all three) at the problem when all that does is exacerbate (can't believe I got to use that word – it's a fav!) the problem because now you've spent more and perhaps even achieved less.
And more importantly, we miss the details in life that hold significant joy. We walk around looking for places to cut/hack/minimize rather than to grow/invest/maximize. With our 'don't waste my time' mentality, we miss the human interactions with our family members that give us space to listen and understand what makes us a family. At work, we minimize our meeting times and also minimize the people we work with and their value to the business and as our colleagues. And perhaps the most devastating impact is when we rush from person to person and task to task, we lose the opportunity to listen and understand ourselves and minimize our own value by tying our worth to our accomplishments, completed to-do lists or life-hacks implemented rather than the amazing human beings we are – smart, talented, good-looking… remember?
I understand that speed can absolutely be an advantage and that it is absolutely necessary at times . Look, I love to go fast too! SHAKE AND BAKE BABY!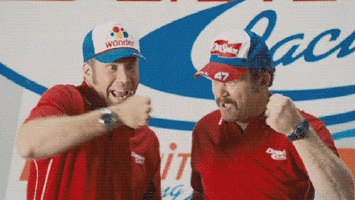 But there is a time and place to do that and a time and place where it is just flat out reckless and counter-productive. Speed without control is disaster.
So this email is kicking off a series where we'll discuss some different driving strategies for life.
Places to go fast: the interstate highways of your life and
Places where that's not such a wise idea like the twisty, hilly and unpredictable roads that you're sure to need to navigate.
Lessons taught and remembered when I made the decision to exit Interstate 5 and explore Highway WON down the California Coast.
Until then, and to throw in a basketball reference – because you know that if I can, I will! In the words of the amazing and incredibly successful UCLA Basketball Coach and the "Wizard of Westwood", John Wooden
Be Quick, but don't you hurry…

You have to know what to do, but you have to be quick to do it or you might not get to do it at all.
I think that's important in most everything. Don't hurry. You make mistakes when you hurry.
Be under control. I want quickness under control.
Otherwise, you'll have activity without achievement. I don't care for activity without achievement.
I'd love to hear any feedback you have on the post. Your WON QUESTION to consider and share about…